Frequently Asked Questions
Learn more about life at Century Gardens.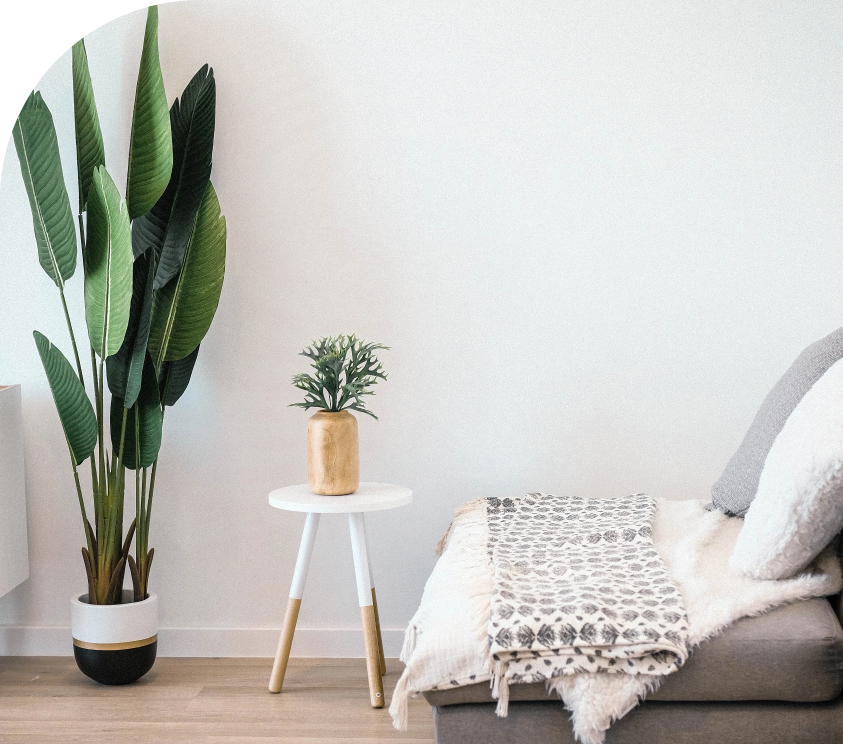 Q: Is there an application fee?
A: You can apply for free with no obligations to lease.
Q: What is the deposit amount?
A: The security deposit is $750.
Q: When do I pay the security deposit?
A: After your application is approved.
Q: How do I pay the security deposit?
A: We accept e-transfer, money order, or certified cheque. You can also pay debit or credit directly in our leasing office. Please note any payments made via credit card will be subject to a 2.5% service fee.
Q: If I decide not to proceed after the security deposit is paid, do I get a refund?
A: The security deposit is non-refundable.
Q: Does the apartment require Tenant Insurance?
A:. We require all tenants to have a minimum coverage of $1 million in property liability insurance prior to moving in. This is the best way to cover any loss or damages that may occur.
Q: When is the rent due?
A: Rent is due on the first of every month.
Q: How do I pay my rent?
A: Rent is payable via preauthorized withdrawals.
Q: Is there a grace period for late payments?
A: We understand things come up, should you expect an upcoming payment to be late, we ask you notify us as soon as possible to avoid administrative fees charged by the bank.
Q: Which, if any, utilities are included in my rent?
A: All utilities are included in your rent with the exception of power.
Q: How are utility costs calculated for each tenant?
A: Each suite is independently sub metered - you will be billed at the current market rate for your electricity use only.  Rates can fluctuate with peak hours and demand. There is also a component of the utility.
Q: Which, if any, additional deposits, fees, or charges should I be aware of?
A:  There are no additional or hidden fees. You are charged for your rent and power, as well as pet fees, and any additional rentable items you require like parking and storage.
Q: Are there currently any offers or discounts available on the apartment?
A: The incentives will change periodically depending on availability, please check with your leasing agent for the most current leasing incentives. You can email or call our leasing team:
E: info@livecenturygardens.ca
P: 587-686-7222
Q: How long is the lease? Can I renew?
A:  We offer 1-2-year leases. You will be contacted about renewal 90 days before the end of your lease term, and we hope you will continue to call the Century Gardens your home. Renewal terms are flexible based on your needs.
Q: What happens if I must break the lease?
A: After signing the lease, residents are responsible for the full lease term. We suggest you speak with our property management team should you be considering terminating your lease early to discuss your options.
Q: Is subletting, or using a service like Airbnb, allowed?
A: No subletting or Airbnb services are permitted. All residents and occupants must be approved by our leasing or property management team.
Q: Do I incur an expense if anything in the apartment needs to be repaired?
A: We look after all your maintenance needs for you at no additional cost and manage all appliance warranties for you. Should there be any damages that are caused by you, then you would be charged for those damages, or they would be covered by your renter's insurance depending on the circumstance.
Q: What is the apartment guest policy?
A: You are more than welcome to have guests visit your home as often as you wish. We do have visitor parking at no additional cost. We ask that if you have any guests that will be staying for more than two weeks that you inform a member of our property management team.
Q: Can I have pets in the apartment? If so, what are the approved pets and cost?
A:  We love pets! We allow cats and dogs under 30 lbs.  An application form must be filled out and authorized by a manager for our records. There is a $25 monthly fee for one pet and a $40 monthly fee for two. Any pets over 30lbs must be approved by management.
Q: Can I make any changes to the inside of the apartment?
A: We want you to make yourself at home! Hanging things on walls is permitted, granted you repair the wall before you move. There may be a small painting fee associated. Please consult with property management about any other changes you would like to make to your home.
Q: What furniture, appliances and window treatments are included?
A: Each suite comes with a stove, microwave/fan, dishwasher, fridge, in-suite laundry, roller shade window coverings, and air-conditioning!
Q: Am I allowed to add a roommate?
A: Any additional occupants must be reported to and approved by property management. Any occupants over 18 are required to fill out an application as we must keep a record of all residents' information in case of emergency.
Q: Under what conditions can the property manager enter my apartment?
A: Should property management require access, a minimum of 24 hours' notice will be given, unless there is an emergency where immediate access is required.
Q: Do you have air conditioning?
A: Yes, the building and suites are air-conditioned.
Q: Can I have a barbecue on my balcony?
A: You can have an electric barbecue; however, gas barbecues are not permitted due to safety and insurance reasons.
Q: What are the leasing office hours?
A: Monday–Friday:  10:00 AM – 7:00 PM
Saturday-Sunday: 10:00 AM – 6:00 PM
Q: What amenities are included?
A: Our amenity spaces include Fitness Centre, Kitchen Lounge, Private Courtyard, Gated Dog Park, and several other social lounges throughout the building.
Q: What are the hours of the facilities (fitness center, social areas, etc.)?
A: The fitness centre is open 24 hours, and all other amenities and social areas are open from 8:00 am to 10:00 pm.
Q: Do any of the facilities require an extra fee to book?
A: There is no additional fee to book. Some spaces like the kitchen may require a damage deposit for private bookings, which will be returned as long as no cleaning or repairs are required after use.
Q: Is there a dog park nearby?
A: Century Bark is located just a few steps away from Century Gardens on the northeast corner of Century Park. It offers 2.5 acres of enclosed play space for your puppies to meet other puppy friends.
Q: Is 24-hour emergency maintenance available?
A: Yes, we have a 24-hour maintenance number for emergencies.
Q: Is a parking fee or permit required?
A: We have secure, underground, heated parking. Each parking stall is $100.00/month.
Q: Do you have Visitor Parking stalls?
A: Yes, there is visitor parking on site, and is available on a first come first serve basis.
Q: How many elevators and stairwells are there?
A: We have two elevators in the main lobby, and there are stairwells located on either side of the building.
Q: Can I book an elevator? Is there a fee to book?
A: Yes, you can book an elevator – we ask that you use our moving elevators for any large items. There is no cost to book.
Q: Are there storage lockers available?
A: Yes – they are available on a first come, first serve basis.
Q: Do you have bike storage or lockers available?
A: Yes, we have a secure bike storage room in the parkade available at no cost.
Q: Where can I receive packages?
A: There is a parcel room on the main floor, accessible with your fob. Our community coordinator and other staff let delivery drivers in the parcel room during office hours.
Q: How quickly can I move in?
A: Once we have received your full application with proof of income, photo ID, and references, it will be reviewed within 24 hours for approval. Once your application is approved, we will ask for your security deposit and then your lease will be sent. If the suite is ready, then we could accommodate a move-in as soon as possible.
Q: How many floors do you have?
A: We have seven floors.
Q: What kind of locks do you have on the suite entry doors?
A:  Suite doors operate with fobs, which are also used for all building and parking entrances, elevators and amenity spaces.
Q: How do people access the building?
A: There is a buzzer system at the front entrance. Residents will be set up when they move to buzz in guests and couriers.
Q: Is there on-site security?
A: There is 24 hour surveillance at all main entrances, additionally access is restricted with our FOB system so a residences FOB can only access their floor and amenity floors. We also have property management and leasing on site every day of the week.
Q: Where are the fire extinguishers located?
A: There are multiple fire extinguishers and alarm pull stations on each floor.
Q: Is smoking or marijuana allowed in the building or on the premises?
A: We are a non-smoking property. No smoking of cigarettes, cigars, e-cigarettes or cannabis on premises, balconies or in front of building entry doors. There will be designated smoking areas with cigarette disposal containers provided.
Q: When will the building be finished and ready to move in?
A: Summer 2023
Q: What's the neighbourhood like?
A: Century Park is a bustling and growing area, with new business and amenities being added all the time. The Century Park LRT and Bus station provide convenient access to anywhere in the city.
You can explore the area on the Community Page, including an interactive map with points of interest.
Q: Where is the nearest public transit? (LRT, bus, etc.)
A: The Century Park LRT and Bus station is located steps aways from the Century Garden doors.
Q: Is there transportation to the airport?
A: There is an incredibly convenient bus route that departs from Century Park to the Edmonton International Airport. The (appropriately named) 747 Bus runs every 60 minutes during regular hours and every 30 minutes during peak hours – from 4:10 am to 12:30 am every day of the week.
Find Your Perfect Home at Century Gardens.